Promethease DNA Reports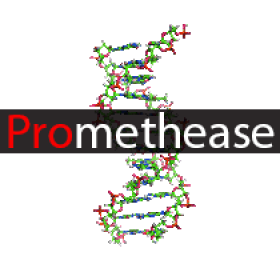 Promethease works with Sequencing.com
We've made it easy (and free) to securely store and view your Promethease genetic reports.
Genome Explorer is an online browser for your genetic data.
If you're a fan of Promethease, you're going to love Genome Explorer!
To get started, upload your DNA data using our secure Upload Center.
Start the free Genome Explorer app.
View, browse, and search your genetic test data.
New powerful raw DNA data filters are coming soon!
To upload  data and use Promethease at Sequencing.com
1) Download your Promethease results from promethease.com.
The results will be downloaded to your computer in a zip file called promethease.zip
2) Upload your promethease.zip file into your Sequencing.com account using the Upload Center.
Simply upload the zip file obtained from Promethease.

Do not 'unzip' the file. (Upload the file exactly as provided by Promethease.)
3) Access your Promethease results by going to your My Files page.
Click the Promethease folder and then click your file (promethease.zip).

When clicked, your Promethease report will open and you'll be able to view your Promethease results.