Dante Labs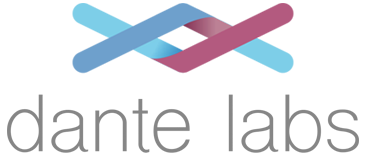 Dante Labs Whole Genome Sequencing
It's easy to use your Dante Labs whole genome sequencing data with DNA analysis apps. After you obtain your Dante Labs files, it can be confusing to know which files are the best to use with apps.
Check out our guide about how to use whole genome sequencing data for insights into which files are best to use with DNA analysis apps and reports.
Automatically import your Dante Labs data (Secure, Simple and Quick)
Click the 'Dante Labs' button in our Upload Center.
Follow the instructions and your import will begin.
VCFs and PDFs are usually imported within an hour while BAM and FASTQ files can take up to 48 hours before they appear in your account.
Import Genome Data From Dante Labs
Download your Dante Labs data and upload the data to Sequencing.com
Sign in to your Dante Labs account.
Download the files for each of your profiles.

While we recommend obtaining all of your DNA data files, due to their size this can take a while. You may want to start with your FASTQ files as these are the most important to obtain.
If FASTQ files are not available, the next best file is the BAM file.
If your BAM file cannot be obtained then please obtain your VCF files.

The file ending in .snp.vcf.gz is the best VCF to use with apps in our DNA App Store.

Download and sign into Big Yotta, our secure uploader for large files.

Sign in using your Sequencing.com account credentials.

Upload your Dante Labs data files using Big Yotta.
Dante Labs Download Problems
We have received reports that some of Dante Labs' customers have encountered errors when attempting to download their raw genome files from their Dante Labs' account. Unfortunately, Dante appears to have blocked the ability of customers to download FASTQ and BAM genome sequencing files.
The update we've received is that Dante Labs does plan to re-enable downloads at some time in the future but that downloading files may require paying a fee. They have not provided a time-frame for when they plan to re-enable downloads.
The good news is that most customers can still download the VCFs files from their Dante Labs account. Our system is compatible with these files and you can use the .snp-indel.vcf.gz file with all of the apps in our DNA App Store.
To learn more about Dante Lab's download issues, please see our Dante Labs review, which we'll continue to update on a regular basis.
Related
Enhance your genome data with One Genome Technology
Dante Labs is a registered trademark of Dante Labs, Inc. The use of the name and logo are for compatibility information only and does not imply approval or endorsement of Sequencing.com by Dante Labs, Inc.