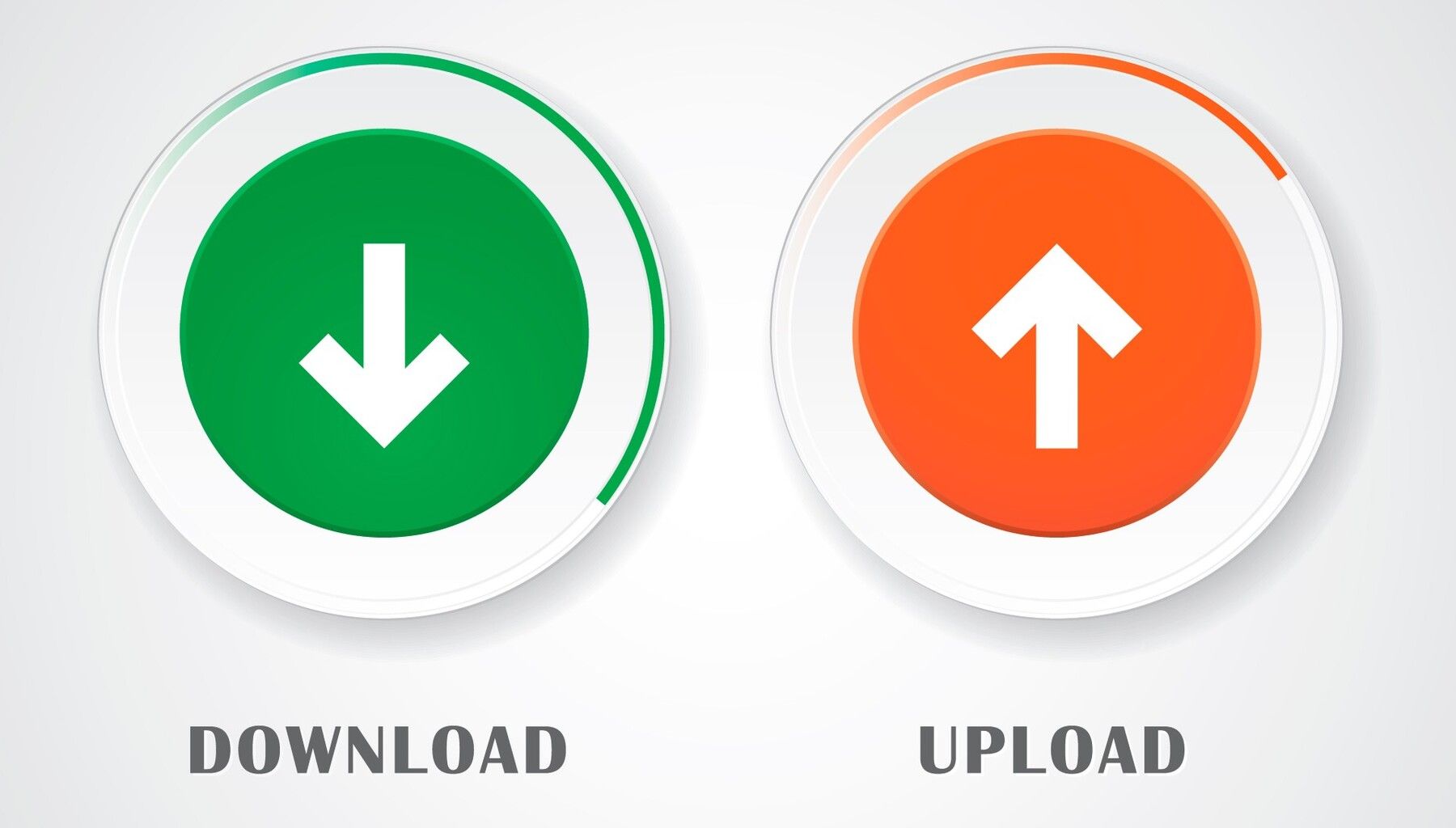 By ⁠Dr. Brandon Colby MD, a physician-expert in the fields of genetic testing, advanced DNA analysis, and personalized medicine.
It's exciting to know that we could be connected to different parts of the world through our DNA. The different cultures, geographic regions, and histories are all woven into our cells through generations of movement.
Living DNA seeks to help individuals not only understand their ancestry but also discover beneficial health choices they can make based on their genetic code. Living DNA offers testing, analysis, and upload services to help people get a broad view of who they are at the smallest level.
About Living DNA Ancestry
Living DNA's ancestry services dig deep. They don't simply provide a surface-level view. They help you uncover your roots in the near past and even several generations back. They break down your ancestry into regions and subregions giving you the most in-depth view of where you came from.
This data is also crucial to help discover genes that run through people with similar DNA markers. They also have a DNA matching tool that connects you to people with similar DNA profiles. This great feature allows you to discover distant relatives you didn't even know you had.
Additionally, Living DNA offers a Wellbeing Kit. So, if you're interested in learning about more than your ancestry and want to discover genetic markers that help you optimize your health, this is the option you'd want to go with.
You can adjust your eating habits to better match your metabolism, add in vitamins that your body needs the most, discover the best exercises for you, and even learn the best recovery methods after a big workout.
Additional information about Living DNA's test compared to similar DNA providers can be found in our ⁠comparison of DNA testing services.
Taking Advantage of Living DNA Upload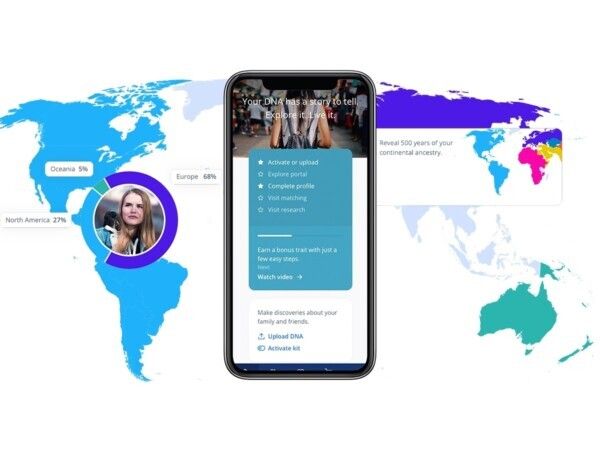 DNA testing is a powerful tool to have in your arsenal. If you've already been tested by one of the many different DNA test companies, Living DNA offers the opportunity for you to upload your DNA data to their site for free.
If you want to leverage their Wellbeing or Ancestry capabilities, this means you don't need to wait for yet another DNA test. Living DNA allows you to upload your data for free if you've used ⁠23andMe, ⁠MyHeritage, Illumina, ⁠AncestryDNA, ⁠FamilyTreeDNA (Family Finder), ⁠Genes For Good, ⁠Vitagene, Gene by Gene, or ⁠National Geographic (Geno 2.0).
The free DNA upload gives you access to ancestry data in eight continental regions. And new to this service is ⁠DNA matching for family networks.
Living DNA Upload Instructions
First, download your data from your DNA test.
Login to your DNA account where you took your test, such as 23andMe, ⁠MyHeritage or ⁠AncestryDNA.
Go to your account.
Click "view test" or go to the area where you can view your test.
Look for "download Raw DNA data".
Save the zip file to your computer.  
Second, start your upload with Living DNA.
If you don't have an account with Living DNA, create one and log in.
Select the person you are uploading for. Other living adults will need to approve the upload and can create their own account to do this.  You can upload for yourself, your child, or other adults living or deceased.
Next, you'll need to read through and agree to Living DNA's terms of service. If you don't agree, then you don't need to upload your DNA data to them.
After you agree to the terms, you'll need to add the information for each person that you're uploading for. They require first and last name, country of birth, date of birth, and sex.
There is a red button next to the Upload .csv or .txt file. Click on it.
Find the file you saved on your computer.
Select the DNA file and then select "choose".
Click complete.
The file takes time to process. Give it a while to complete.
You'll get confirmation that the upload was successful.
It takes time to see the results. It may only take a few hours for the system to show some ancestry results. The matching can take up to a few days to complete.
Our Knowledge Center article ⁠How To Upload Living DNA Data provides additional guidance on uploading Living DNA data.
The great thing is that LivingDNA isn't the only company that uploads DNA results from other companies for free. Sequencing.com also offers ⁠free DNA data uploads. 
About Sequencing.com's DNA Data Uploads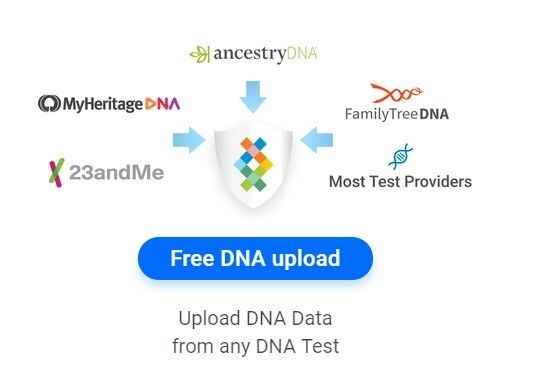 Sequencing.com's ⁠DNA data upload center offers you the opportunity to learn more about your genetics. Our ⁠DNA App Store has many analysis applications that can be with your DNA file. Simply choose one of the FREE or paid analysis apps, click the 'Start' button, and in a few minutes, you'll have a personalized report based on your uploaded DNA.
For some DNA testing companies, we've made it even easier to upload DNA to our database by having it transferred. This saves you time in having to go to your DNA site where you had your test performed, downloading the DNA data file, and then coming back to Sequencing.com to upload it.
Simply use our transfer option to select the site where your DNA file is located, login, and our system will transfer the file.
Yes, it's really that easy!
Additional DNA upload resources and guidance are available here: ⁠How to Upload Raw DNA Data to Sequencing.com
Free DNA Upload
Looking for other sites to upload your DNA file to? Read our article, ⁠Free DNA Upload Sites.
---
About The Author
⁠Dr. Brandon Colby MD is a US physician specializing in the personalized prevention of disease through the use of genomic technologies. He's an expert in genetic testing, genetic analysis, and precision medicine. Dr. Colby is also the Founder of Sequencing.com and the author of ⁠Outsmart Your Genes.
Dr. Colby holds an MD from the Mount Sinai School of Medicine, an MBA from Stanford University's Graduate School of Business, and a degree in Genetics with Honors from the University of Michigan. He is an Affiliate Specialist of the American College of Medical Genetics and Genomics (⁠ACMG), an Associate of the American College of Preventive Medicine (⁠ACPM), and a member of the National Society of Genetic Counselors (⁠NSGC).