Relative Matching | DNA Family Finder
Developed by Sequencing.com
Free DNA Relative Finder – use your DNA to locate and connect with relatives throughout the world.
Get 100% of your DNA data with Whole Genome Sequencing.
Already have data from a DNA test? Upload your data for free.
Compatibility: All DNA tests including genome sequencing data 
Privacy: You're in full control
Use of this app, as with all of our DNA analysis apps and reports, is protected by our Privacy First policy.
By default, Relative Matching is disabled for all Sequencing.com accounts.

This means that unless you specifically enable Relative Matching, none of the DNA data files stored in your Sequencing.com account are included in Relative Matching.

You can leave Relative Matching disabled or you can enable Relative Matching for one or more files.
Once enabled, you can easily disable Relative Matching for any file at any time.
Learn more about our Privacy, Confidentiality, and Ownership policies
Family Finder
Our unique family finder, which is also referred to as a relative finder, will provide multi-platform access to greatly increase the chances of locating a relative. This app will offer greater security than GEDmatch while also working with DNA data and genome sequencing data from all genetic tests.
Learn More About Genetic Genealogy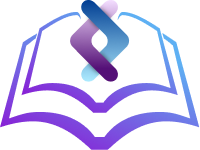 The Sequencing Education Center provides guides and straight forward articles about the amazing world of genomics. For example, you can learn about genetic genealogy, explore an insightful guide to dna tests, and learn about the importance of whole genome sequencing.