Your personalized cannabis health report based on your DNA. Guidance for which CBD and THC products are best for your health.
$29.99
per genome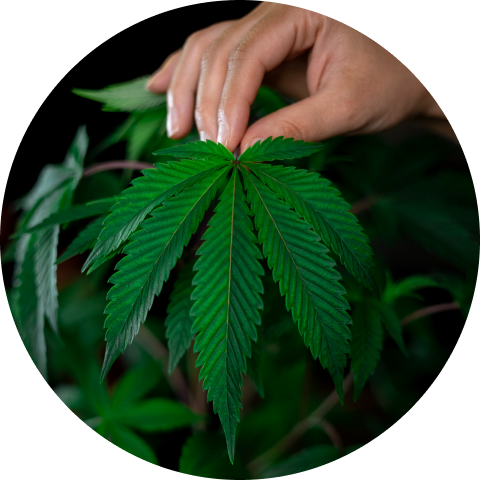 Get 100% of your DNA data with Whole Genome Sequencing.
Already have data from a DNA test? Upload your data for free.
Your Personal Cannabis Health Report
The #1 DNA analysis for using cannabis to optimize your health.

UPGRADE YOUR CANNABIS CONSUMPTION
Find the cannabinoids, terpenes, dosage, and form-factors that work most effectively for your body's needs with Strain Genie's Cannabis Health Report.
LEARN YOUR CANNABIS WARNINGS
Identify consumption warnings that could adversely affect your cannabis experience (e.g. Cannabis-Induced Psychosis, Cannabis Dependence, and Edibles Warnings).
UNPARALLELED COMPREHENSIVENESS
Drawing insights from over 150 genetic biomarkers (SNPs), your Cannabis Health Report is filled with personalized information about your genetic predispositions that directly and indirectly impact your
BACKED BY SCIENCE
The DNA analysis and report integrates extensive research from more than 200 peer-reviewed scientific publications
FIND RELEVANT STRAIN AND PRODUCTS
Your report includes a personalized blend of cannabinoids and terpenes. This app finds the most similar products currently available in the cannabis marketplace and shows you over 30 different products and strains that will be best for your health. Your personalized recommendations are divided into the following Activity Groups. This allows you to match your personalized product and strain recommendations with your intended use:
Medicate
Elevate
Energize
Chill
Create
Sleep
FOR HEALTH AND RECREATIONAL PURPOSES
Find the root cause of your symptoms and how the right combination of cannabinoids and terpenes can help you find medical relief and/or the perfect recreational high.
Cognition
Mood and Personality

Stress, Anxiety and Depression
Introversion

Addiction
Sleep Health
Skin Health
Digestive Health
Eye Health
Cardiovascular Health
Endocrine Health
Musculoskeletal Health
Neurodegenerative Diseases
Cancer
Endocannabinoid System Variability
Many more...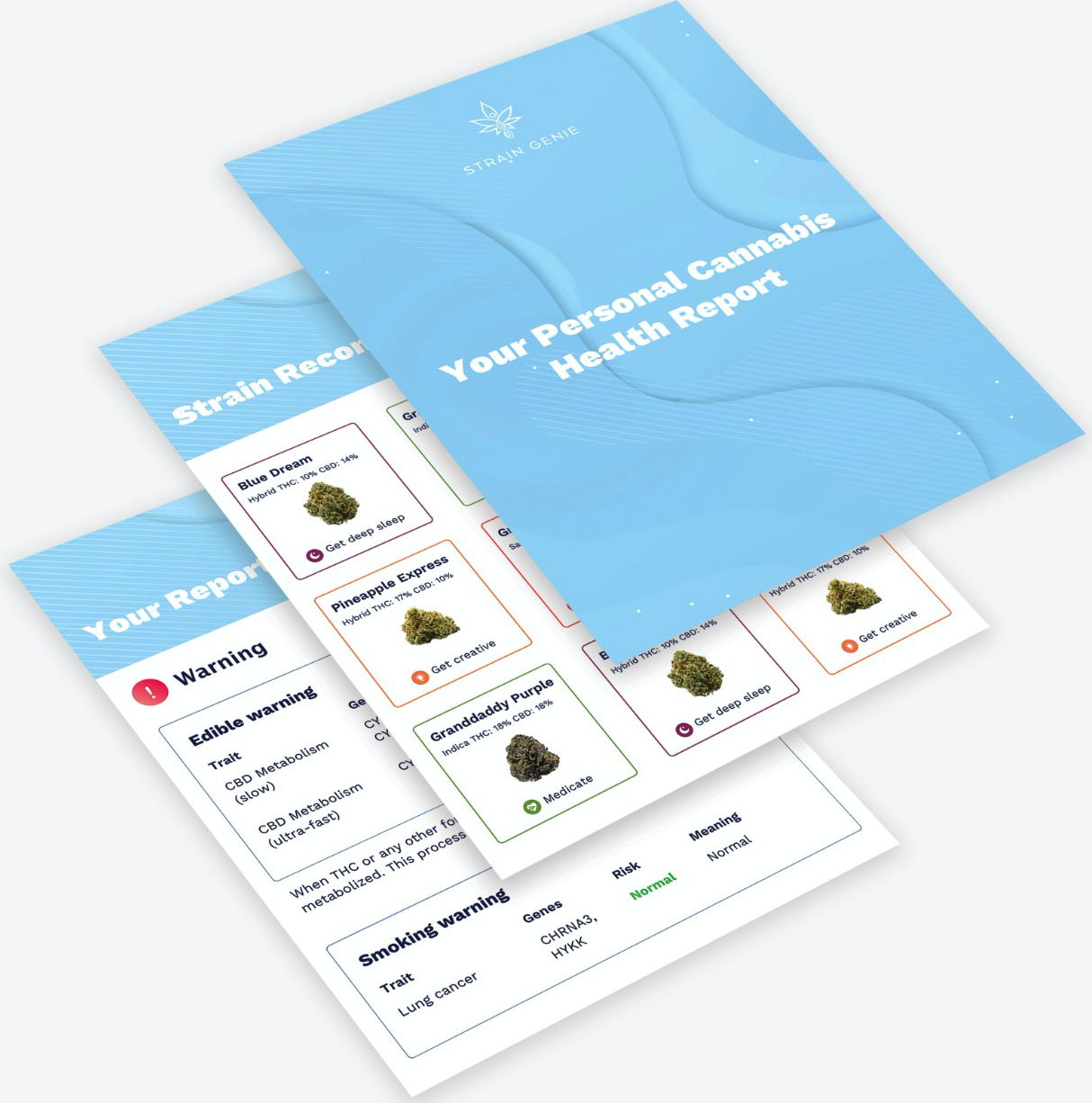 How DNA testing and analysis can provide personalized cannabis recommendations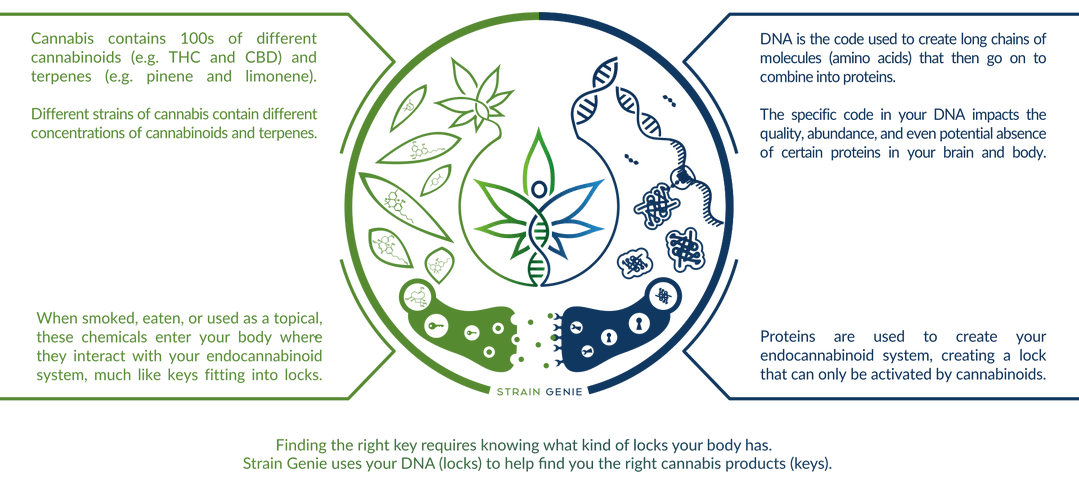 Learn About The Latest Advancements in Genetics and Personalized Medicine
If you're interested in learning about the latest genetic research that may impact your genome and your health, check out Sequencing's newEducation Center. Updated on a weekly basis, the Education Center is your resource for keeping up-to-date with DNA technologies and personalized medicine.
For example, the Education Center has several resources that discuss whetherDNA testing can be helpful for weight loss or if it's just another weight loss scam.
Related Reports
Explore more of our health & wellness reports for your personalized guidance.
Wellness and Longevity
Transform your DNA into clear solutions for better health. Created by physicians and clinical geneticists, this report analyzes your DNA and provides straightforward, actionable, personalized guidance for protecting and optimizing your health.
$120
Genetic Detoxification Test
Learn how your genes impact your body's detoxification of toxins, pollutants, and chemicals, including how to boost your body's detox ability.
$69
Sleep DNA Wellness Report
Use Your DNA to Obtain a More Restful Night's Sleep. Learn your genes impact your sleep and receive a genetically-tailored guide for improving your sleep.
$39