In a previous article, we discussed Whole Genome Sequencing (WGS) and the importance of sequencing your entire genome versus only a small portion. For those of you who have thought about getting a WGS, but are not sure where to turn, we would like to introduce you to our partner Dante Labs.
About Dante Labs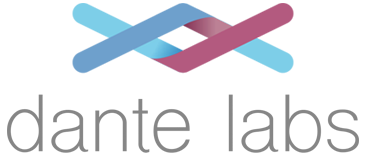 Dante Labs is a genome sequencing company that specializes in whole genome sequencing. They are compliant with HIPAA regulations in the US and the General Data Protection Regulation (GDPR) in the European Union.
The Value of Dante Labs Whole Genome Sequencing
There are increasingly many labs providing WGS services, but we have partnered with Dante Labs because they are the most affordable provider of high-quality, clinical-grade whole genome sequencing in the world.
They were not only the first provider to be under the mythical $1,000 price point, but also the first under $500. If that is not impressive enough, during recent sales, they were under $300 for WGS!
But don't let the low price point scare you. Dante Labs is using some of the most sophisticated methods in the industry. Their 30X Next Generation Sequencing (NGS) with an expanded analysis of your Mitochondrial DNA (mtDNA) called 'Heteroplasmy Analysis' enables you to have your entire genome sequenced.
---

---
Whole Genome Sequencing Can Now Be Ordered Online
When whole genome sequencing first became available, having your genome sequenced required having your blood drawn at a special laboratory. It also cost hundreds of thousands of dollars and could take more than six months. But not anymore!
Revolutionary advances in genome sequencing technology now make it easy, painless and affordable to have your genome sequenced.
If you want your genome sequenced, you can go to Amazon to order Whole Genome Sequencing. The cost is less than $500 and you don't need a prescription.
Dante Labs will then mail you a saliva collection kit. When you receive it, simply spit into the tube and send it back to Dante Labs. All it takes is just some spit!
Within just 8 weeks your whole genome will be sequenced.
Dante Labs and Sequencing.com
If the value of a WGS and the price point of Dante Labs was not reason enough to make the leap, there is more! When you order a WGS from Dante Labs, you will be able to leverage Sequencing.com for free data storage and can access a wide range of DNA apps that can help you to be healthier and happier.
In our DNA app store, there are nine categories of apps including health, ancestry, nutrition, fitness, beauty, lifestyle, children, bioinformatics, and clothing.
While all of the apps within the store are a great fit, health apps like the Rare Disease Screen, Wellness & Longevity, and Genetic Counseling apps are an excellent starting place.
If you haven't yet had your genome sequenced, you can order it now through Amazon!
---
If you already have your whole genome sequenced or have taken a DNA test,
upload your DNA data today to receive free trait and health guidance
for genealogy, personalized nutrition, genetically-tailored fitness, disease prevention and more.
---