What is Genetic Counseling?
Genetic counseling is a medical service that helps individuals make sense of their DNA test results. It can help people learn how their genes may impact their health. The service is carried out by genetic counselors who are trained in both genetics and counseling. The counselors typically work in a clinical setting such as a hospital or doctors office and may counsel patients on a range of health topics such as risks of diseases based on your genetics and family history.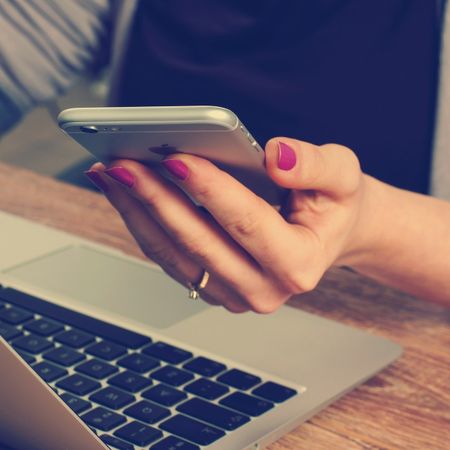 Why is Genetic Counseling Useful?
Most of us are not trained in genetics and so we often need help to make sense of the immense amount of data we receive from DNA testing. That is exactly what a genetic counselor can help you do. Since counselors are trained in genetics, they will not only help you understand the data, but they can also help you make informed health decisions. Whether you are just curious about your genetics or looking to provide helpful information to your doctor, a counselor can help increase your comprehension and ability to discuss your DNA results in an educated and informed way.
---
---
Genetic Counseling Now Available At Sequencing.com
Sequencing.com offers genetic counseling via an innovative app in our DNA App Store. The Genetic Counseling app, which is made by DNAFeed, connects you to a genetic counselor to chat about your DNA results. Powered by Sequencing.com's Universal Data Compatibility, the app works with genetic data from any company, laboratory or DNA test including 23andMe, Ancestry, FamilyTreeDNA, Dante Labs, MyHeritage, Living DNA, Vitagene, Helix, Veritas Genetics, exome sequencing, whole genome sequencing and many more.  The Genetic Counseling app enables a licensed genetic counselor to compare your data against databases of science research. The app also uses artificial intelligence (AI) to understand the data.
How To Use The New Genetic Counseling App by DNAFeed
The first step is to upload your raw DNA data to Sequencing.com. After that, you need to purchase the Genetic Counseling app. Once you purchase the app, you will need to select which DNA data file you want the app to use. If you want DNAFeed's genetic counselors to review more than one file, you may re-start the app multiple times and select a different genetic data file each time. You may select up to five different genetic data files from your Sequencing.com account during a 30 day period.
If you've used any of the other apps at Sequencing.com, the genetic counselor can also provide counseling on the app results. When you start the Genetic Counseling app you'll see a list of all of the apps you've used. Simply select one of more of the apps that you want to receive counseling on and the results of that app will be securely shared with the genetic counselor. This enables the genetic counselor to review your app results and answer any questions you may have.
Once the data file is selected, Sequencing.com will then securely transmit your genetic data to DNAFeed to complete the AI enabled analysis. DNAFeed will email you instructions for accessing DNAFeed's secure, private chat room, and following that you will have the ability to confidentially chat online with a licensed genetic counselor for 30 days unlimited. During this time you will be able to discuss your DNA data and get your questions answered from the comfort of your home or on the go. You will receive a response from a clinical geneticist or counselor within 24 hours.
Start using the Genetic Counseling app today!
---