SPECIAL OFFER
Get Your Pre-Quarantine Body Back
Get Your Body Back
includes
Ultimate DNA Test
DNA Diet Report
Lean & Fit Report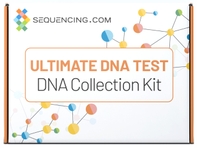 Free bonus
Free 1 Month Silver Membership
Privacy First Data Protection
We don't sell or share your data with anyone
Full Access To All Raw Genome Data And Analyzed Data
~30 million genetic variantsData obtained on all chromosomes including the
mitochondrial and Y chromosomes
Obtains data on around 30 million genetic variants. For comparison, tests from 23andMe, Ancestry and MyHeritage provide data on less than 1 million genetic variants. Also includes the ability to download your raw DNA data file for no additional fee.
Get Your Body Back and Optimize Your Health
includes
30x Ultimate Genome Sequencing
DNA Diet Report
Lean & Fit Report
Nourish Report
Wellness & Longevity Report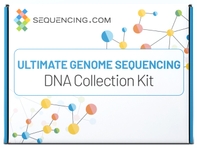 Free bonus
Free 1 Month Silver Membership
Privacy First Data Protection
We don't sell or share your data with anyone
Full Access To All Raw Genome Data And Analyzed Data
100% of your genomeAll 30,000 genes sequencedAll chromosomes fully sequenced including the
mitochondrial and Y chromosomes
Obtains data on around 3 billion positions within your genome (100% of your genome). Also includes the ability to download your raw genome data files for no additional fee. This includes FASTQ, BAM and VCFs covering all genetic variations: Single Nucleotide Polymorphisms (SNPs), Insertions and Deletions (INDELs), Structural Variations (SVs), Copy Number Variations (CNVs) and Mitochondrial Heteroplasmy (MITO).