How To Upload Raw Ancestry DNA Data [UPDATED 2022]
If you are looking to use your raw Ancestry DNA to learn more about your heritage and health, Sequencing.com offers DNA apps that can help you learn about your health, fitness, nutrition, and more.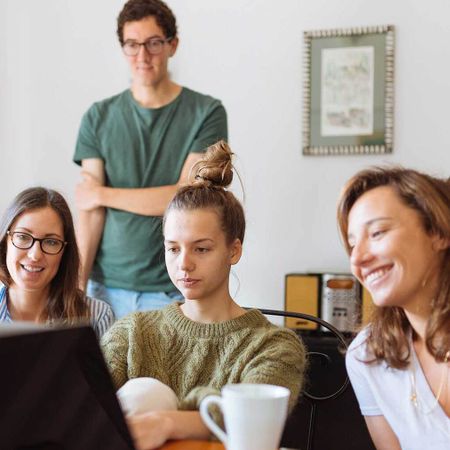 You ordered an Ancestry DNA kit, submitted your DNA sample, and received your genetic test results. You may have learned something new about your family history with their family finder, but if you're looking to use Ancestry raw DNA to learn more about your heritage and health, Sequencing.com offers DNA apps that can help you learn about your health, fitness, nutrition, and more.
Learn How To Upload Your Raw DNA Data from AncestryDNA 
If you are one of the more than 14 million users of Ancestry.com's DNA service, you may be wondering what is next after received your DNA results summary. You had your DNA partially sequenced, you got your ethnicity estimates, but now you are most likely yearning for more!
If that sounds like you, there is good news because there is a lot more you can do with your raw data file. From additional genealogy tests to health, fitness, and nutrition tests, there are so many great options in our DNA app store to help you live a healthier and happier life.
Our apps are based on genomics research. We work hard behind the scenes to ensure that our customers get the most amount of information possible from their genetic testing. This includes using genotype test data from Ancestry DNA. 
Importing Ancestry Data
Sequencing.com also offers numerous options to import your genetic information. If you have Ancestry DNA data, we have built a specific import function to help you with the process that can be accessed from our upload page.
Click here to automatically import your raw DNA data from Ancestry, 23andMe, MyHeritage, Living DNA, FamilyTree DNA, and many other DNA testing companies.
We also offer other options for importing large data from cloud storage such as Dropbox, Google Drive, and many other cloud services.
How to Download Raw Ancestry DNA Data
The first step to getting your data uploaded to Sequencing.com is to download the raw DNA file from Ancestry.com. To do that follow these steps:
Sign in to your account on AncestryDNA's homepage.
Click on 'Settings' on the right near the top of the page.
Click the 'Download your raw DNA data' button.
Enter your Ancestry DNA password and click the checkbox.

This will trigger an email that will be sent to your Ancestry DNA email address, which will include a link to confirm the download of the DNA data.

Open the email from Ancestry DNA and click the 'Confirm data download' button in the email.
On this download page click the 'Download Raw DNA Data' button.
Your Ancestry DNA data file will then download to your computer.

If your Ancestry account contains genetic data for two or more people, repeat the steps above to download the raw data for each person.

Please make sure to open the zip file and rename the .txt file inside. This should be done immediately after downloading each file to your computer so you can identify which person that file belongs to.

This is necessary because all files downloaded from Ancestry DNA have the same exact filename.

Since the filenames are all the same, it is difficult to determine which file belongs to which person unless you rename the file immediately after it is downloaded to your downloads folder.  
How to Upload Raw Ancestry DNA Data
After you have downloaded the data to your computer, you can then upload your AncestryDNA data to Sequencing.com.
It's simple to upload your Ancestry data:
Go to Sequencing's DNA Upload Center
Choose the upload option under 'Upload from My Computer' and select the Ancestry DNA file that was recently downloaded to your computer.
Click Upload.
What To Do Next
The Sequencing.com DNA app store is a digital marketplace offering free and paid applications that analyze genetic data. There are nine categories of apps including health, ancestry, nutrition, fitness, beauty, lifestyle, children, bioinformatics, and clothing.
Your Ancestry DNA data is compatible with apps in all categories. After you've uploaded your raw AncestryDNA data to Sequencing.com, we suggest checking out the following DNA apps. 
Genetic Ancestry with Haplogroups
Genetic Ancestry with Haplogroups by Complete Genome Science provides an excellent combination of haplogroup and haplotype analysis with an extensive admixture genealogy analysis. The report uses mitochondrial chromosome data to determine your maternal haplogroups and, if you're male, chromosome Y data to determine your paternal haplogroups.
Ancestry & Genealogy
Ancestry & Genealogy by Eone-Diagnomics Genome Center will analyze your genes and generate a printable report that contains insights about your ancient ancestors and your genealogy. The report can help you unlock the information within your genes to provide you with unprecedented access to your genetic heritage. Try it out and compare it to your previous genetic genealogy results.
DNA Selfie
DNA Selfie by Sequencing.com will help you take a selfie using only your DNA! This innovative app, backed by science, provides the most likely facial image of a person based only on their DNA. It does this by statistically ranking the likelihood of eye color, hair color, hair shade, and skin color. Use it to compare your selfie to the selfie of your family members, and share it with your friends as an online avatar.
Nutrition Heritage Report
Nutrition Heritage Report by Athletigen will enlighten your perspective and help you choose foods that are optimal for you to improve your health and wellness. The report can help you to understand what your DNA Ancestry means when it comes to the foods that your relatives digest optimally. Use it, and avoid the fad diets that don't serve anyone, and instead, create a diet just for you based on your DNA test.  
Staying Up-To-Date About DNA Discoveries
The Sequencing Education Center is a great resource to learn about the latest DNA genealogical research on health. Always up-to-date, you'll find in-depth coverage of all things DNA. New articles are added each week!
For example, were you aware that your genes may play a role in whether you experience side effects from medications? The Education Center provides the answers.