How to Apply
Send cover letter and CV to: [email protected]
Deadline
March 28, 2016
Job Description
The Business Development Manager will be responsible for implementing business development initiatives that drive user adoption of Sequencing.com. The Manager will work collaboratively with Executive Management to identify growth opportunities, develop and implement strategic initiatives and drive customer adoption. This Manager will also lead market research to identify new market opportunities and growth of Voice of Customer (Usage and Attitudes) programs.
Position reports to the CEO.
Responsibilities
Develop and implement business development strategies; pursue white space opportunities to drive growth in sales.

Perform rigorous analysis to develop benchmark targets and assess sales performance each quarter to ensure they have been achieved.

Partner with the marketing team to drive lead generation programs to support achievement of sales targets.

Manage and liaise on client feedback about product to product development and bioinformatics.

Deliver accurate monthly and quarterly revenue sales forecasts to CEO.

Achieve quarterly and yearly revenue targets.

Position may also involve recruiting and retaining sales professionals as well as providing effective coaching, mentoring and training to develop talent.
Requirements
PhD, MS or BA/BS in Bioinformatics, Genetics, Molecular Biology, Biochemistry or related field.

Business or Marketing degree preferred but not required.

Previous experience and deep knowledge of the genetic testing and personal genomics industry.

Experience working for laboratory that performs genetic testing is preferred but not required.

A strong, technical understanding and familiarity with genome sequencing technologies including genotyping microarrays and Next Generation Sequencing (NGS).

Experience with informatics, data storage and genetic analysis is preferred but not required.

Technical understanding of human genetic data storage and genetic data analysis.

Marketplace understanding of strengths, weaknesses and price points of current products/services providing genetic data storage and genetic data analysis.

Experience in Internet Services/e-commerce and software applications is preferred but not required.

Experience with new product launches and product development from concept/identified need thru commercialization.

Experience successfully launching and managing genetic testing and/or genetic analysis products.

Ability to work independently and thrive in an entrepreneurial, virtual / telecommute environment.

Excellent time management and project management skills; strong work ethic and goal-oriented.

Strong leadership skills and exceptional oral and written communication skills.

Experience with market analysis and Voice of Customer information gathering, analysis and reporting.

Ability and desire to participate in cross functional teams to launch new products and investigate customer issues.
About our organization
Sequencing.com monetizes genetic data. Our disruptive patent-pending technology enables the first recurring revenue model for genetic data. We provide solutions that turn genetic data into actionable information for researchers, bioinformatics experts, app developers and consumers.
Technology
Sequencing.com is a personalization platform for apps. The platform's power to personalize comes from the most fundamental factor that makes each of us unique - our genes.
Personalization is accomplished through patent-pending Real-Time PersonalizationTM (RTP) technology, which converts genetic code into software APIs. RTP allows app developers without any knowledge of genetics to be able to easily harness genetic information to personalize any app on any platform.
Company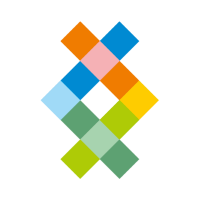 Sequencing.com is fast-paced, tech-savvy and virtual with team members based throughout the world.