The world's first Genetic Selfie!
Take a selfie using only your DNA.
New app version just released! Updates include:
Performance improvements
Accuracy improvements for all traits including eye color, hair color, hair shade and skin color
This innovative app, backed by science, provides the most likely facial image of a person based only on their DNA.
Eye Color
Hair Color
Hair Shade
Skin Color
The app also includes:
the ability to download, share and modify your selfie
statistical results showing the likelihood for each trait
additional images arranged from most to least likely
Discover what's in your genes.
Compare your selfie to the selfies of your family members.
Share your selfie with friends.
Use your selfie as your online avatar at your favorite sites and games.
Example 1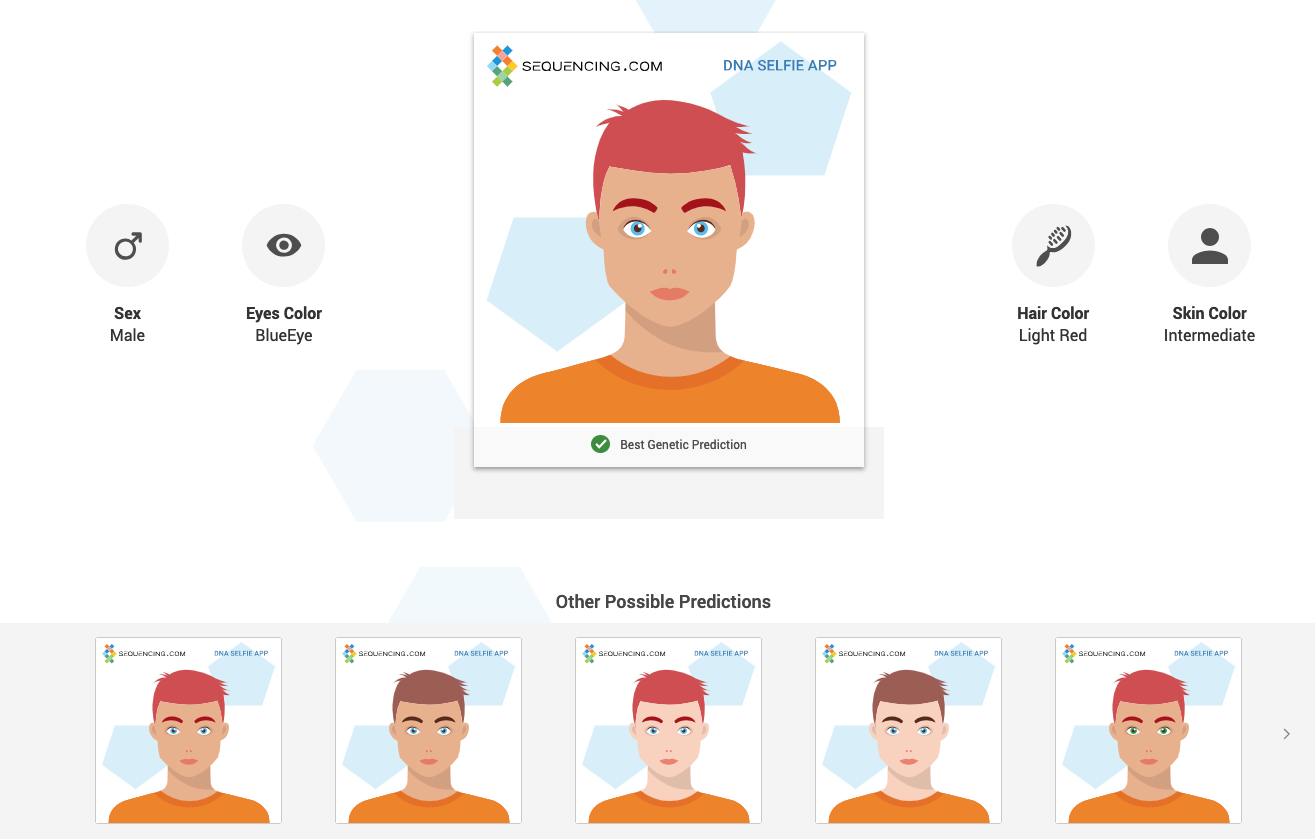 Example 2