Personalized guidance for supplements and vitamins.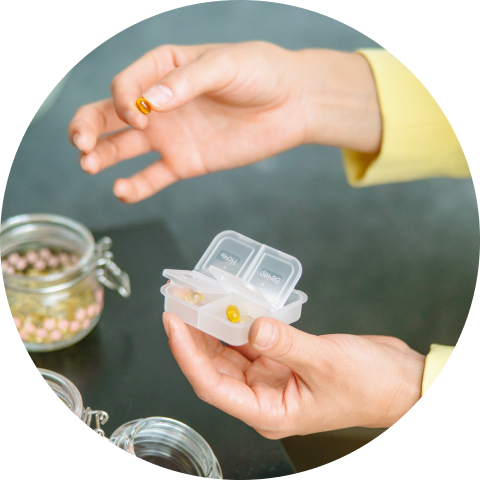 Get 100% of your DNA data with Whole Genome Sequencing.
Already have data from a DNA test? Upload your data for free.
Personalized guidance for supplements and vitamins
Daily guidance received as notifications on your iPhone or Android mobile device.
reminders throughout the day to take specific supplements
insight about specific supplements or vitamins you should consider avoiding (as they may have a negative impact upon your health)
utilizes patent-pending Real-Time Personalization® (+RTP) technology
Related Reports
Explore more of our health & wellness reports for your personalized guidance.
Age with Strength
DNA analysis for protecting the strength and vitality of your bones.
$4
Healthcare Pro
This report analyzes DNA data from any genetic test and provides a genetic health report designed for healthcare providers.
$140