What is a DNA App?
A DNA app is software applications for web or mobile that allow users to analyze their raw DNA to learn about their genetics. At Sequencing.com, we have the world's largest DNA App Store filled with apps that can help you learn more about your body and health.
Our DNA App Store includes ten categories of apps: health, ancestry, nutrition, fitness, beauty, lifestyle, children, bioinformatics, clothing and art. Between our fitness and nutrition categories, we have over a dozen apps to help you learn more about your body.
Some highlights from the categories include the following apps.
---

---
Lean and Fit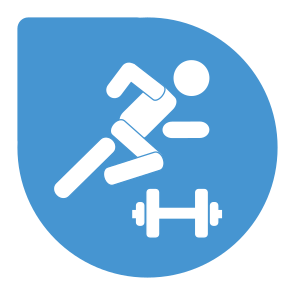 Lean and Fit is an app created by Silverberry Genomix.
Silverberry Genomix is a DNA lifestyle company that uses Artifical Intelligence (AI) and genetic assessments to optimize fitness plans and daily wellness decisions that lead to positive lifestyle changes.
The app analyzes your genes and tells you how best to dedicate your limited time for maximum results. You will learn your optimal combination of exercise, nutrition, psychology, and skincare to achieve your best self. Whether you want to lose weight or look better, the Lean and Fit can help you get started on the right path.
Epower
Empower is an app created by Toolbox Genomics.
Toolbox Genomics is a genomics company that provides actionable, personalized dietary and lifestyle recommendations to help reduce your risk of chronic conditions.
The app will produce a Health Enrichment Plan with an overall view of 20 traits, 37 genes, and 53 SNPs. The plan includes a custom evaluation with nutrition, exercise, and sleep recommendations which may be most effective for your body. The RunDNA component will also rank your endurance performance potential and show you where you thrive and where improvements can be made.
NurtiNome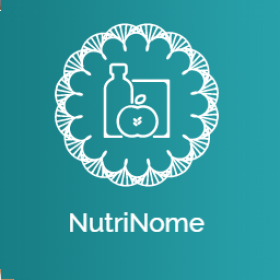 NutriNome is an app created by LifeNome.
LifeNome is a groundbreaking DNA-based wellness AI company with the aim of revolutionizing how individuals make personalized wellness decisions.
The app will help you explore your unique nutrition, metabolism and diet needs based on our proprietary AI-enhanced genomics network analysis of more than 8000 genetic variations. You will receive a 45 Trait report that details risk assessments and recommendations, vitamin balance, minerals balance, metabolism traits, and diet effectiveness
Try the

apps

today to start improving your fitness and nutrition.
---